Inquiry Counsel
---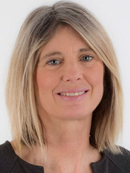 Janet Leiper, LL.B., LL.M., C.S., Barrister & Solicitor was called to the Bar of Ontario in 1987. Her practice spans criminal law, regulatory and professional ethics matters, administrative law and policy as well as years of adjudication on discipline, mental health and regulatory tribunals. She is a certified specialist in criminal law, having defended and prosecuted Criminal Code offences in Ontario courts since 1987.
Ms. Leiper is one of the first Integrity Commissioners in Canada, having served as the City of Toronto Integrity Commissioner from 2009 to 2014, and as the Integrity Commissioner for the City of Kingston and the Town of Blue Mountains. In May of 2018, she was appointed as the Interim Integrity Commissioner for the City of Niagara Falls.
In 2015, Ms. Leiper was appointed to the Ontario Securities Commission where she adjudicates hearings and settlements concerning public market regulation in the public interest. Her role at the Commission includes policy decision-making and oversight of the operations through her membership on the Board. She is Chair of the Governance and Nominating Committee at the Commission.
Ms. Leiper is an elected bencher (director) of the Law Society of Ontario and in that role, she has provided oversight, discipline adjudication and stewardship to the legal and paralegal professions since 2011. She is the Chair of the Governance Task Force and of the Certified Specialist Board for the Law Society of Ontario.
From 2004-2007, she served as the full time Chair of the Board of Legal Aid Ontario. She is a former Director of the Osgoode Public Interest Requirement at Osgoode Hall Law School and while there, she taught Ethics in a Global Community and Criminal Procedure.
Ms. Leiper has been honoured for her service to the profession. In 2009, she received the Laura Legge Award from the Law Society of Upper Canada.
email jleiper@collingwoodinquiry.ca
---
---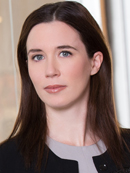 Kate McGrann, JD, Barrister & Solicitor, was called to the Bar of Ontario in 2008. Her civil legal practice includes complex corporate/commercial, class action, bankruptcy, professional discipline, employment, fraud, and defamation issues. She has appeared before all levels of the Ontario courts and the British Columbia Supreme Court, and has represented clients in private arbitrations. Her regulatory work is primarily focused on investigations and proceedings before the Ontario Securities Commission, the Investment Industry Regulatory Organization of Canada and the Mutual Fund Dealers Association, though she has also represented clients in dealings with the College of Physicians and Surgeons of Ontario, the Ontario Municipal Board and the Financial Planning Standards Council.
Ms. McGrann recently concluded a one-year secondment as Senior Enforcement Counsel to the Enforcement Branch of the Ontario Securities Commission. In that role, she represented Staff of the Commission in an enforcement hearing involving allegations of unregistered trading, illegal distributions and fraud, and in a joint hearing before the Commission and the Financial and Consumer Affairs Authority of Saskatchewan involving the interpretation of the new takeover bid regime.
Ms. McGrann was recognized by Benchmark Canada as one of the top litigation lawyers under 40 in Canada and as a Future Litigation Star in 2018.
email kmcgrann@collingwoodinquiry.ca
---
---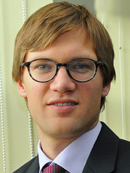 Simon Gooding-Townsend, B. Arts Sc., M.P.P., J.D., Barrister & Solicitor was called to the Bar of Ontario in 2018. A graduate of the law and public policy program at the University of Toronto, he brings his detail-oriented approach to the law when working on pressing and important policy issues. In the past, he has assisted Ontario with constitutional law matters, contributed to Ontario's personal income tax policy, and assisted low-income clients at the Hamilton Community Legal Clinic.
Mr. Gooding-Townsend's diverse work experience reflects his love of the interdisciplinary. He is a graduate of McMaster University's interdisciplinary Arts & Science program. Throughout university, his extracurriculars ranged from editing the Indigenous Law Journal to serving his student government as Speaker and a long-time Election Committee member. Even when articling, Mr. Gooding-Townsend brought his diverse interests to the table in clerking at Ontario's Superior Court of Justice and Divisional Court. In this capacity, he supported judges in researching, editing, and discussing their cases and decisions.
email sgoodingtownsend@collingwoodinquiry.ca
---
---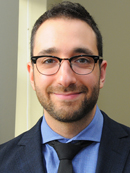 Max Libman, B.C.L, LL.B., Barrister & Solicitor, was called to the Bar of Ontario in 2018. He currently works as a research lawyer with the Collingwood Judicial Inquiry.
As an articling student with the Ontario Ministry of the Attorney General, Crown Law Office – Civil, Mr. Libman worked in a number of litigation areas including: aboriginal law, personal injury law, class proceedings and judicial review applications. Prior to his articling experience, Mr. Libman worked as a summer student at the Kenora district office of Legal Aid Ontario. He has also previously worked as a research assistant and online content creator at an immigration law firm in Montreal.
Mr. Libman is a graduate of the McGill University Faculty of Law and holds degrees in both civil law and common law. While in law school, he was a member of McGill's delegation to the Winkler Class Actions Moot and volunteered at the McGill Legal Information Clinic. In his final year at McGill, Mr. Libman served as a teaching assistant and course leader for the faculty's Legal Ethics and Advocacy course.
email mlibman@collingwoodinquiry.ca
---
---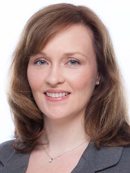 Counsel from June 5, 2018, to completion of her assignment on November 30, 2018.
Kirsten A. Thoreson, LL.B., B. Admin., Barrister & Solicitor, was called to the Bar of Alberta in 2006 and the Bar of Ontario in 2007. She is Senior Legal Counsel at the Ontario Securities Commission, in the Office of the Secretary. Ms. Thoreson serves as adjudicative counsel to Commission panels during tribunal hearings, where her work includes the identification of evidentiary and procedural issues. She is a member of the Commission's governance team and is counsel to the Human Resources & Compensation Committee of the Board of Directors. Previously, she served as a Senior Litigation Associate at Bennett Jones LLP, where she was a member of the fraud law and class action practice groups. She was the lead associate on a broad range of fraud litigation matters including civil fraud and conspiracy, bid-rigging, cheque fraud, fidelity claims and kickback schemes. She was also a lead associate in the class action practice group, representing defendants in national class certification motions, summary judgment motions and settlement approvals.
Ms. Thoreson is a graduate of the Faculty of Law at the University of Western Ontario. She also holds a Bachelor of Administration degree from the University of Ottawa and an International Baccalaureate from the Red Cross Nordic United World College.
email kthoreson@collingwoodinquiry.ca
---